Author Archive: admin
Dan Kimmel is owner and website designer at www.AnglerHosting.com.
2012 TBF National Championship day one pictures including Michigan boater Marc Snyder who led with a huge 20 lbs 5 oz limit of Bull Shoals bass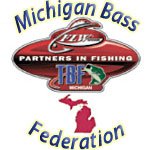 The Bass Federation of Michigan 2012 general membership meeting is April 15th at 11am, Bass Pro Shops at Great Lakes Crossing in Auburn Hills in the archery room.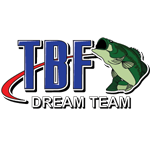 We intend to put the "fun" back into fishing with TBF Dream Team Rally events. This is the fact sheet on payouts, prizes, structure and details.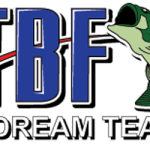 The Bass Federation announced today the formation of a new TEAM tournament trail covering North America, TBF's Dream Team Tournament Rallies.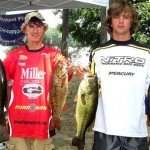 The Bass Federation and FLW Outdoors partner to host the 2012 Michigan High School Fishing State Championship Sunday June 24th on Lake St Clair.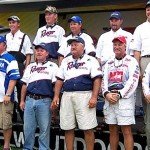 The Bass Federation announced the dates, locations of the 2012 No Entry Fee Divisional Championships with LaCrosse Wisconsin hosting the Northern Division on the Mississippi River.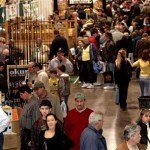 The biggest fishing show in Michigan, the 2012 Ultimate Fishing Show Detroit is here. The Bass Federation of Michigan will be manning booth 2318.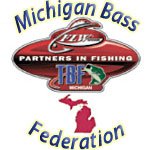 Images from the 2008 TBF of Michigan state team that won the 2008 TBF Northern Divisional Championship on Lake St. Clair leading wire-to-wire!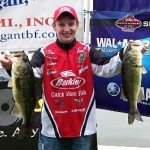 Nick Marsh won the 11-14 and Cody Harris won the 15-18 age group in The Bass Federation of Michigan 2009 Jr State Championship on Lake Nepessing.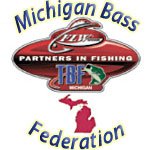 2009 The Bass Federation of Michigan Junior State Championship weigh-in results from Lake Nepessing, Lapeer, MI by age group 11-14 and 15-18.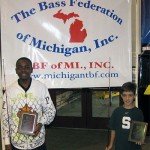 The Bass Federation of Michigan hosted their second annual 2009 Reel Kids Casting State Championship at Bass Pro Shops in Auburn Hills, Michigan.